Technozan Staff
March 5, 2017
Doesn't it feel good to go back in time? We may not have time machines yet, but we have the next best thing: products with new technology designed to evoke old feelings. Retro products are in, especially since it's increasingly possible to achieve a perfect combination of modern and old.
Whether you're a geek who is riding the retro wave or simply look for functional products that transport you back in time every now and then, you will find the right products for your needs. Here is a sampling of some of our favorite recent examples in retro technology.
1) Nokia 3310
The early days of cell phones were a simpler time. Back then, playing Snake was an enjoyment that could last for hours, and the Nokia ringtone was a worldwide phenomenon. Of course, the brand most associated with that generation of phones failed to keep up with the smartphone hype of this decade, and has faded into obscurity as a result.
But according to one recent announcement, Nokia is looking to change that fact. Last last month, news began to reverberate around the web that the technology company would bring back its iconic 3310 phone, except updated for the modern age.
With the new update will come some of Nokia's most iconic features, including Snake. But it has also made more modern adjustments, such as a digital camera, color display, and a microSD slot. The new 3310 will not be able to keep up with the next iPhone, but it could be a great investment ($52, to be exact) for those longing for the times when phones were just phones.
2) Nintendo NES Classic Edition
In the video game industry, retro has long been a trend. Entire industries exist around selling and playing old games for gaming systems that no longer exist. It's no surprise, then, that one of the biggest industry players is seeking to enter the equation.
For no more than $60, consumers can now buy one of the most popular gaming consoles of all times. The NES Classic, designed and sold by Nintendo, is compatible with timeless games like Super Mario, Pac-Man, and Final Fantasy. Playing these games is like going straight back to the 80s.
One of the most fun aspects of retro gaming is its social nature. Many fans of the genre and time periods hold gaming parties, using systems like the NES Classic. With apps like CheckInEasy, they can take advantage of retro technology while having fun (and managing the event) in the process.
3) Turntables and Audio Vinyls
Turn tables are coming back. As it turns out, the gradual move from owning a physical product from which to play your music to not even owning but streaming that music has taken its toll. Increasingly, music lovers in all genres long for a simpler life.
With the return of the turntables, they get just that. In 2015, Amazon.com sold more turntables than any other type of audio device through its website. Meanwhile, sales of audio vinyls were up 25% in 2016 over the previous year, making it the single fastest-growing type of audio available.
It's difficult to highlight one product that embodies this trend, because so many have popped up. A quick search on the aforementioned Amazon, for example, yields bestsellers between $40 and $500, all designed to help you get back to a simpler time of owning and playing music.
4) Retro Freewrite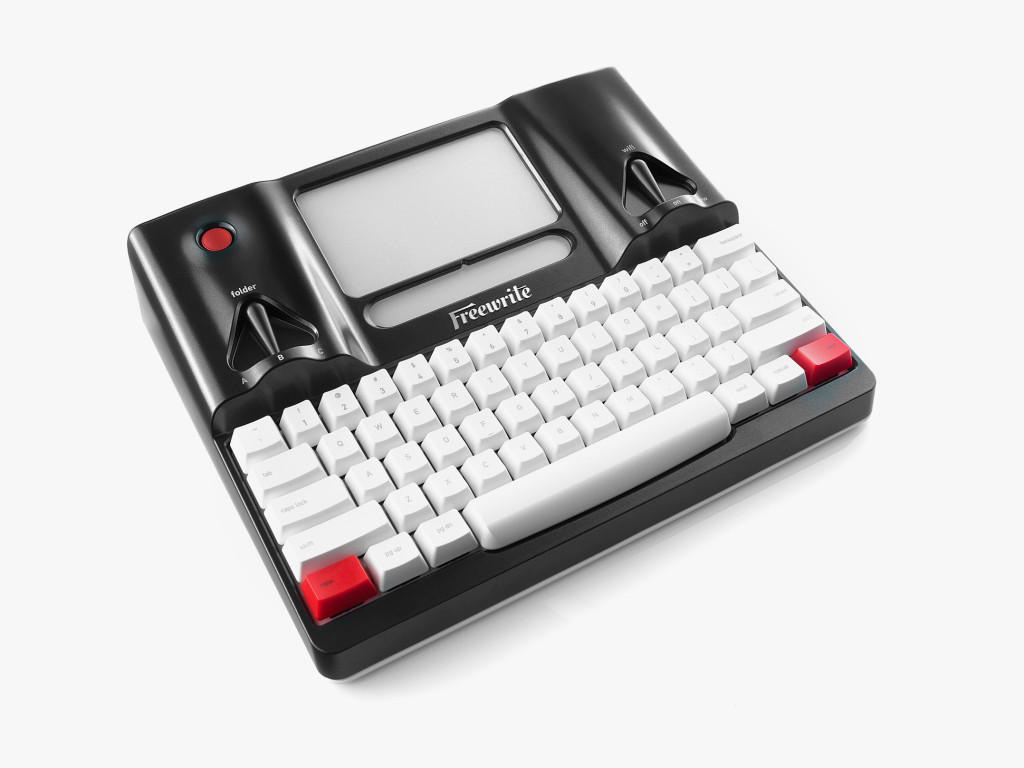 Like turntables, typewriters are making a comeback. As anyone who has had the pleasure of typing on these physical machines knows, there simply is no comparable in terms of experience and writing satisfaction available on the modern electronics market.
For those hooked on typewriters, Wired.com recently profiled the perfect product: the Retro Freewrite. According to the website, the Freewrite is a "portable mechanical keyboard with a small e-ink display on it. You can save your documents directly to Freewrite's onboard storage, but it also has Wi-Fi connectivity that allows you to save to the cloud. Dropbox, Evernote, and Google Drive are supported at launch." A single charge of the battery will last you 4 weeks.
As beneficial as internet-enabled devices can be, they will be a headache for your IT department. Retro devices like the Freewrite will free up some of that burden, but software solutions like Ivanti can also help. It keeps your company secure, thanks to a slick dashboard and in-depth capabilities.
5) Marshall Kilburn Retro Speaker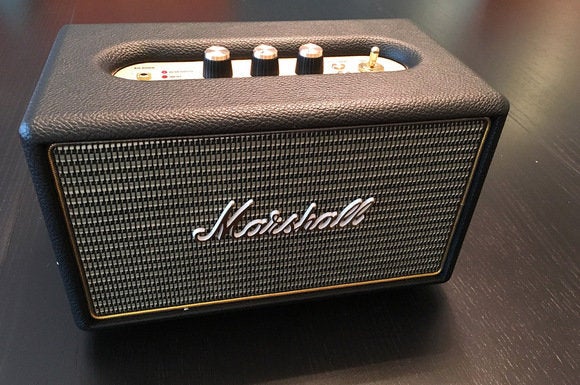 We'd be remiss not to finish this list by what may be the pre-eminent retro speaker. Marshall is known to be among the highest-quality sound brands available, and it has outdone itself with the Kilburn.
The retro design hides high-tech functionality, such as BlueTooth connectivity and a sound quality (and volume) you might not expect. The price may be a bit steep, but in exchange you'll get what might be the single best retro speaker on the market.
One surprisingly effective combination for your retro speakers: digital signage. Aurora, for example, helps you turn any HD display into a compelling call to action. Combine it with a retro speaker like the Kilburn, and you'll get a compelling combination of new and old that also adds another dimension to your displays.
The retro wave won't stop anytime soon. Even as we advance in terms of technological achievements, there will always be a market for products designed to transport us back in time and evoke a seemingly simpler time.
The above five products are just the tip of the iceberg. Countless other, similar products exist, just waiting for you to test them out. Which are your favorites? We'd love to hear from you